Lloyds Banking Group is launching a technology center in Hyderabad, India, as a result of its digital transformation, with goals to hire 600 data and cyber security professionals.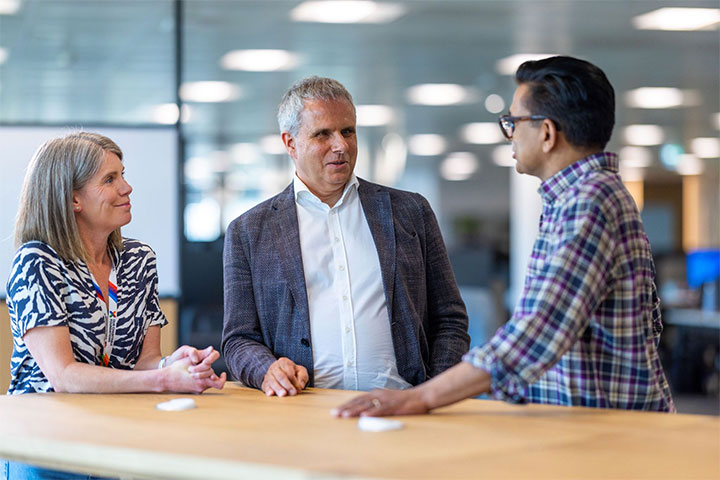 According to reports, the investment "reflects India's rise as a tech innovation powerhouse, which we hope to utilize to meet customers' changing needs and support our long-term growth strategy," according to Ron van Kemenade, chief operational officer at Lloyds.
He also stated that the banking group anticipates that additional positions will be created at the center in the future. "As we grow our presence in the area and create additional roles, there will be a wealth of opportunities in Hyderabad, especially given its highly talented engineers and impressive technology ecosystem."
The initiative, which is set to begin this year, is part of Lloyds Bank's ambition to improve customer experience through technology as more people are turning to digital banking channels, in which the bank is actively investing. As digital channels become the primary destination for clients in the age of smartphones, banks are making significant investments in digital technology which will enhance the user experience.
"The new technology center will support the digital transformation happening across the group and deliver more great options for our customers," a bank representative said. "The center will give us access to highly skilled tech and data specialists and will complement the investment we are making to grow and retain talent in the UK as part of the group's ambitious long-term growth ambitions."
Since before the turn of the century, big companies such as banks have been exporting IT work to India, with waves of outsourcing and the development of local technology centers. Businesses are expanding their presence in business and technology hotspots like as Hyderabad, Bangalore, Mumbai, Kolkata, and other.
Large companies in Indian cities have access to vast pool of talent and business ecosystems to assist digital changes. India was historically a low-cost destination for IT services operations, many of which were relied on high-volume repetitious activities, but today India is a site for senior worldwide roles in IT and added-value work.