The United Kingdom, Switzerland, and Sweden are ready to profit from the AI gold rush, while the rest of Europe will graze the rear.
According to new research, Switzerland and Sweden are expected to be among the largest beneficiaries.
The researchers examined their capabilities for AI invention, successful AI spread, and adaptability to the consequences using 40 sub-indicators. The scores for each category were then added together to get a global rating. Hardly surprising, the United States led the rankings, but there were some surprises among the pursuing group.
Among them was China's fairly low ranking. Despite the incredible AI generated by startups such as ByteDance with their product TikTok and research institutes, massive regulatory obstacles and government meddling in the private sector have sunk China to mediocrity.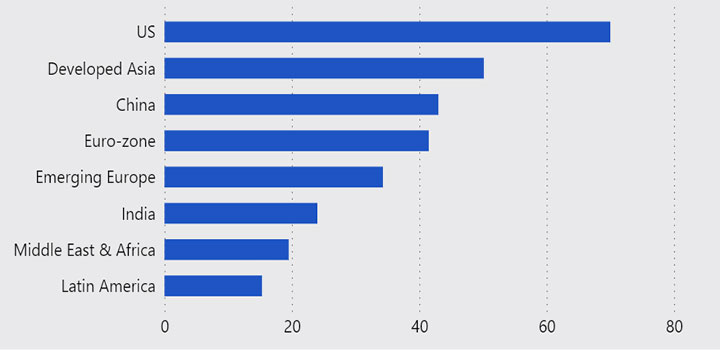 Meanwhile, the prognosis in Europe is ambiguous. The United Kingdom leads the continent, ranking third internationally, after only the United States and the Republic of Singapore.
The research team provided various explanations for British high ranking. Despite persistently low investment rates, the country has emerged as an attractive spot for AI talent and has a solid commercial basis. The United Kingdom is one of three European countries that make up the worldwide top five. Switzerland is in fourth place, with Sweden in fifth. Both nations excelled at adaptation, standing first and second in the globe, respectively.
Switzerland and Sweden scored somewhat ahead of Germany and slightly lower than the United Kingdom in terms of innovation. However, they both fell considerably behind China and the United States, which is a frequent problem in Europe.
Andrew Kenningham, Capital Economics company Chief Europe Economist, said: "this essentially means that they have a good track record on redeploying resources."
"Europe is a long way behind the US and China on our sub-index of 'innovation' essentially because it invests less in AI research and has less academic research in that area," Kenningham explained.
There's still time to climb or fall within the rankings. As with other disruptive breakthroughs, AI's productivity gain will most likely be gradual rather than sudden. According to Capital Economics, the major repercussions will occur in the late 2020s and early 2030s.
To better their preparedness, the business encourages European governments to actively boost IT and AI talent immigration. The researcher also advocated for the UK to provide financial help for academic and business research.