How much can bad hire cost? And why is it so important to think wisely while choosing employees for your company?

According to the data from the US Bureau of Labor, the cost of a bad hire can go up to 30% of the employee year earnings. Let's put it in numbers and consider the example of the UK. According to the Glassdoor website, the average pay to a software developer in the UK is in a range from £45,000 to £85,000 (€52,400 to €99,000). It means that loss from a bad hire can be in a range from €16,000 to €30,000.

And it depends on how you calculate this loss. Is it about simple direct loss or do you have to include a shortfall in potential profit? That's why you can find other information. For example, Jörgen Sundberg, CEO of Link Humans, reported cost of a bad hire can be as high as $240,000 or €228,000.
Which way bad hire can cost you money?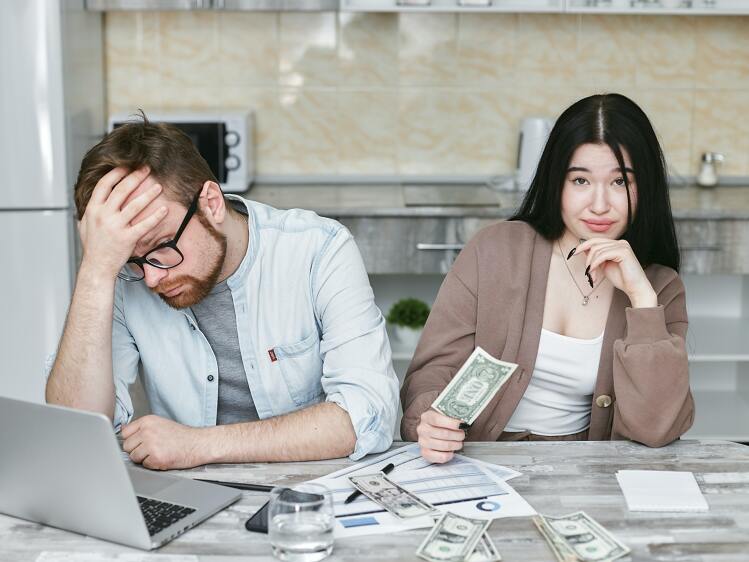 Actually, a bad hire can cost you money in a way you didn't even can imagine. This is not about the level of your imagination. It is more about the people you hire doings. Let's build up the list of the top ways you can have a loss of money while hiring wrong or toxic employees.
Recruitment Costs
When you discovered a bad hire, you're going to do a replacement, preferably as soon as possible, so hiring costs are growing again in the scope of this fresh job opening. Time and efforts spend by recruiting managers result in loss of company revenue.
Costs in the recruiting process include:
Writing an attractive job posting

Paying job search websites fees to post your job ad

Reaching out to active candidates

Discovering passive candidates

Screening candidates to find a match with the right work experience, hard skills, and soft skills

Following up with qualified applicants who applied for a job

Scheduling and running interviews

Performing background checks

Negotiating salary and sending offers to candidates

Waiting for responses from candidates to accept an offer
Training Costs
When you hire a replacement, you may need a new employee to get to work quickly on the projects that your previous bad hire was working on. To make it happen you need to invest some money into their training and provide them with a company knowledge base and tools applied to become good employees.
Even if your new employees are dedicated and going straightforward, they might need help with the learning curve to develop their own skills to speed up the onboarding process.
But this is not all your spending. While working employees can request some learning courses and professional development courses. In case of a bad hire that's your direct loss.
Lost Time Supervising a Bad Hire
You may not fire your bad hire immediately. Many managers first would try to get their employees to be more productive and get on board with the team, give them second chance or try to figure out the ground and help them become better. However, this can result in lost time and staff turnover.
Apparently, the time you spent supervising bad employees could have been used for other things. Time is money. And in case of a bad hire converted to a loss.
Decreased Teamwork
It's pretty clear that all your team work together and focus on the same missions, goals, and values. That way your company stays productive and gets things done in a time and manner which leads your company to success. And while you have a black sheep in your team it can cause disharmony.
While you have even only one unproductive and undedicated employee, all the team can suffer from productivity loss and degradation of the work environment due to having a negative impact on your bottom line.
Company General Productivity Loss
Frankly, this is the biggest problem when you come to a mucker with a bad hire. Such employees may be sluggish and bumbling and in its turn, your company may face slowdowns in reaching its own targets.
Your company may have running projects with strict deadlines, but while not all of your team are on board and working like running horses in one harness, you may miss those deadlines and have to face unsatisfied clients despite all expected deviations of the estimated time of delivery.
Damaged Employer Reputation
After being fired for not being productive displeased bad employees may end up writing a bad review on job hiring sites such as EURES, Indeed, or specific community websites reducing your company ratings. This can impede your company not only in a replacement but also can obstruct all your coming hirings and damage your employer brand. This is what most managers don't pay attention to.
Damaged Reputation with clients
If your employee is not doing the best and is not effective as possible, your customers may become unsatisfied. This can be caused by displeased former clients who may end up writing bad reviews about you, which can affect your company's reputation and your ability to attract new clients.
Lost Clients
With a bad hire, you may lose not only existing clients but new clients as well. Even if they get their work on time, it can be bad quality, so they may end up leaving you. One bad hire can bring your clients frustration and client loss.
Some bad hires can go father. History knows stories about when former employees tried to hack ex-employer servers and clients of ex-employer servers. It's a dirty play from their side. They do this when they think that they have been treated unfairly and, in order to achieve justice (in their own view), they can resort to, including illegal methods such as attempts to hack servers, call customers, send letters to the clients with information denigrating the employer that has any relations with common sense and reality. And this can cause damage to relationships up to the loss of a client, especially if such an employee had a history of communication with a client that he transformed at some step into personal relationships.
Lost Customers of clients
It hurts even to write about it. Although such a situation exists. This can happen, for example, when you providing some service and doing outsourcing of your call center support line, i.e. in other words, when not your core team works directly with your clients or customers of your clients, but third parties who actually may not worry about the reputation of your brand. Can you imagine if such an outsourced team has bad hire?
Legal Fees
This is not as common, but if you have to fire an employee because they are cracking down the team productivity and disrupting your progress, you may dive deep into the legal proceedings, which leads to high costs on legal fees.
However, you can prevent this by avoiding hiring bad candidates in the first place. And it means you need to filter candidates not only by hard skills but also pay attention to soft skills, values introduced by the candidates, and cultural fit compared to the company values and culture.
Resign Fees
For some countries, this is a common case and may be perceived as a normal thing. Here we talk about contract conditions, for example, the termination notice period. Some countries state in their contracts 3 months termination notice period plus some monetary compensation.
While you didn't reveal your bad hire before he passed a probationary period, it can cost you real money as a direct loss in the form of contributions according to the terms of the contract termination. In most cases, the most logical step is to completely remove such a bad employee from all company processes, which does not exclude payment for this termination period. This means that during this period you will simply pay for nothing... or rather, for an admitted mistake. This is neither bad nor good. Just let it go and be smarter next time.
Average Cost Per Hire
Frankly, this should be a separate article, but we need to have it here as a point of reference.
The average cost-per-hire for all open positions, according to Yello as most recruiters report is $3,000 or €2,850. The amount of time it takes to fill a position depends on the seniority requested.
52% of recruiters say their time-to-hire is 3+ weeks long for entry-level positions. 57% report time-to-hire is over 4+ weeks long for mid-level positions. And it generally takes the most time to recruit for upper-level positions with nearly 20% of companies taking over 3+ months.
But 1/3 of organizations reveal they spend $2,000 - $6000 / €1,900 - €5,700, and 5% report a cost-per-hire of more than $6,000 / €5,700 per opening.
But in the case of hiring IT specialists, the situation is completely different. The rarer the skills for the position and the more difficult it is to find a specialist, the higher the final cost of hiring. In average it calculated as 10-15% of annual candidate compensation and ranges from $4,500 to $18,000 (€4,250 - €17,000).
Warning Signs of a Bad Hire
There are many different cases when we want to give a person a second chance, to agree on something important, to deepen the relationship, to try to get the most out of communication since we already know the person. Don't play with the fire carelessly. In practice, this works in a fairly small number of cases.
Here are some signs to keep an eye on:
The employee making the same mistakes day after day, even after discussing them many times

Quality of work is not according to standards agreed for the period of the probation period

Skills are missing that the employee claimed to have on his resume and shows reluctance to learn

The employee does not want to be held accountable for mistakes

He is frequently late to work or may gone for days completely without any good cause

The employee is negative and critical of the company workflow, tools, and systems used and may sabotage their use

There is a growing lack of respect for management and insubordination

He doesn't complete tasks on time and constantly fall behind the others

Customers complain about the employee's poor attitude, disrespect, and give bad feedback

He constantly complains about work to his coworkers
How to Deal with a Bad Hire?
Frankly, the best way to deal with a bad hire is to build up a picky recruitment workflow. While being more careful with your hires, ask your recruiters to add soft skills recognition, maybe some questions which should expose candidates' character and conciliate, and that way make the interview process more like a trusty and open conversation. It means you can avoid poor hires and maintain the company culture at the very beginning.
I would say you have to trust your gut feeling. You can call it whatever you want: anticipation, suspense, internal feeling, foresight, or vision. If you don't like anything about the candidate it's not gonna work.
If you understand that the employee just doesn't care about your business's success, and is lazy with the tasks, you need him to act fast and terminate the employee as soon as possible. Of course, you need to leave some space for a maneuver in case your employee simply holding the wrong position and you can also reassign him, but it depends on the situation.
If you do see that an employee stays underproductive, keeping a bad work ethic, act on that right away. The first your objective is to find out why his work quality is not up as expected and make sure it is not because of a pressing family issue, such as a sick parent. Although in fairness it should be said that some people can simply hide behind such circumstances, so simply give respect to your sixth sense.