Arvind Krishna, CEO of IBM Corp., stated that that the company plans to suspend hiring for positions that it expects will be replaced by artificial intelligence in the coming years.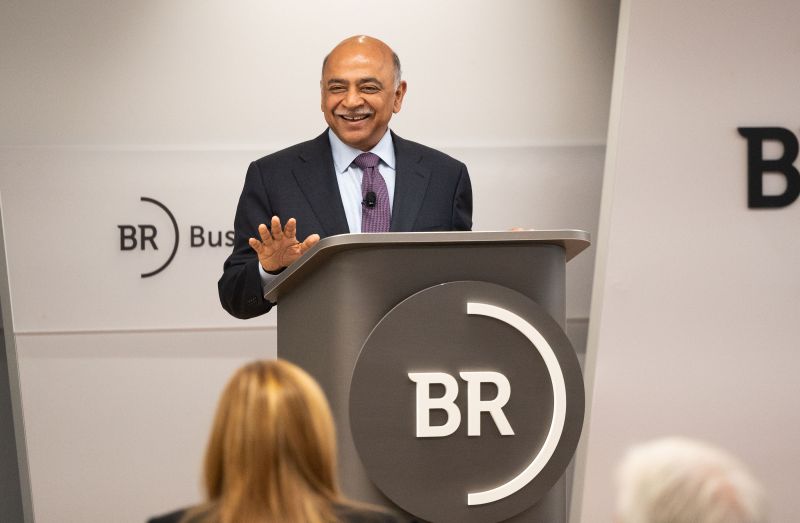 Hiring in back-office activities such as human resources would be halted or slowed, according to Arvind in his interview. According to Krishna, these non-customer-facing occupations employ over 26,000 people. "I could easily see 30% of that getting replaced by AI and automation over a five-year period." This would imply a loss of around 7,800 jobs. An IBM official stated that not replacing positions abandoned by attrition would be part of any downsizing.
Many analysts have expressed concern about the potential for artificial intelligence tools to disrupt the job market as they have captivated the public imagination for their abilities to automate customer service, produce prose, and develop code. Arvind's proposal is one of the most significant workforce initiatives to be revealed in response to fast evolving technology.
More basic duties, such as delivering employment verification letters or transferring personnel across departments, would almost certainly be totally automated, according to Arvind. Some HR responsibilities, such as assessing employee composition and productivity, are unlikely to be replaced in the coming decade, he continues.
Arvind, CEO since 2020, has sought to refocus the century-old corporation on software and services like hybrid cloud. He has sold lower-growth companies such as Kyndryl Inc., a managed infrastructure operation, and a portion of the Watson Health business. The corporation is thinking about selling their weather department.
IBM today employs over 260,000 people and is actively recruiting for software development and customer-facing positions. Finding talent is more straightforward today than it was a year ago, explains Krishna. Earlier this year, the business announced job cutbacks that might total 5,000 people when accomplished. Nonetheless, Krishna stated that IBM has increased its employment overall, hiring over 7,000 workers in the first quarter.
Arvind predicted that the United States will escape a recession until late 2022. He now sees the possibility of a "shallow and short" recession by the end of this year. Despite rising macroeconomic concerns, the company's strong software portfolio, including purchased Red Hat unit, should help it sustain stable growth.
IBM, situated in Armonk, New York, exceeded earnings forecasts in the most recent quarter owing to cost-cutting measures, including previously announced job cutbacks. New productivity and efficiency measures are anticipated to save $2 billion per year by the end of 2024, according to CFO James Kavanaugh on earnings day.