Visa Plans New Global Technology and Product Hub in Poland to Support 24/7 Development Model for Innovation.

According to Visa Press release company plans to setup their "first strategic Tech and Product Hub in Central and Eastern Europe … as it invests worldwide to drive continued rapid growth in digital commerce and payments."
"As a global company that does business in more than 200 countries and territories, it is important to us to invest in local talent, creating regional tech hubs that allow us to serve our global customer base better than ever before," said Charlotte Hogg, Executive Vice President and Chief Executive Officer for Visa's European operations. "We are committed to diversity and inclusion and ensuring that as Visa grows, it reflects the wide range of perspectives that make up the communities where we live and work. In Poland, this will mean bringing on board a diverse talent pool and welcoming talent from Ukraine and other parts of the region."
Visa's fifth key strategic worldwide Technology and Product Hub will be located in Poland next to London, UK, Singapore for Asia Pacific region, Dubai and Nairobi for CEMEA (currently) and San Francisco, New York and Miami for the USA. It expands on Visa's commitment to innovation and investment in the European area, particularly in Poland, as a developing hub for top technical talent. Visa will seek innovative methods to leverage developing talent in the area, speed product development, and innovate at scale in order to provide value to customers, clients, buyers, and sellers worldwide.
"Poland's highly skilled workforce and vibrant IT sector make it an ideal location for us to recruit and collaborate with partners and businesses to develop new payment solutions," said Rajat Taneja, President, Technology, Visa. "The next wave of our product and innovation roadmap is even more exciting as we focus on the next generation of AI, cybersecurity and the resilience and availability of our network for all who depend on it."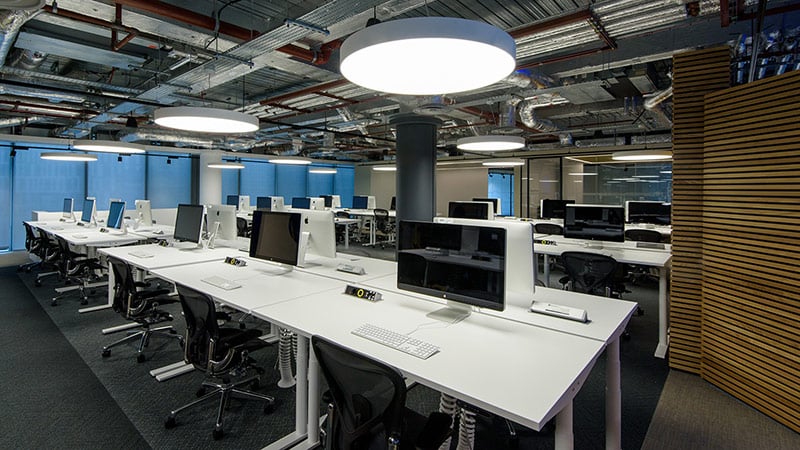 "It is exceptionally good news that Visa, with its unique global experience and know-how, has chosen our country out of all possible locations, thus building Poland's position as the best place for investments in the new technology sector," said Prime Minister of Poland, Mateusz Morawiecki. "Some of the factors that pointed to Poland as a location for this investment were the high qualifications of our IT staff and the significant pool of talent on the labor market. We have great potential to bring highly innovative investments to our country."
The location of a new Visa Innovation Center is not yet exposed since their press officer in Poland rejected to talk about Notes from Poland's inquiries about the hub's location, its investment size, and if the job openings on their website are linked to the Hub's opening. However, while browsing their open positions they already advertising, it's become obvious they are literally focused in Warsaw (including top posts such as Cybersecurity Director, Director of Software Engineering, and Chief System Architect).